Dear ABIT users,
We are glad to inform you that ABIT has just conducted a comprehensive upgrade on its system. Several major functions were launched and there will be a series of corresponding plans upcoming soon. Here is a brief introduction:
Launch of Perpetual Swap
After a long time of waiting, ABIT's Perpetual Swap is finally launched to the public. Perpetual Swap is a type of innovative cryptocurrency contract trading. Currently ABIT supports both USDT perpetual and currency-based perpetual, which gives traders full of flexibility to invest in different market environments. The launch of perpetual swap function is just the first step of ABIT that officially expores the global digital asset derivatives market. A series of supplement features and new functions will be developed by ABIT to further expand the derivatives market.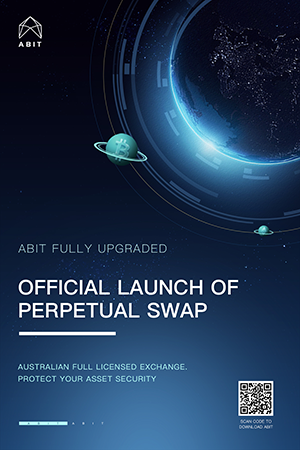 Warm Notice on New APP Download and Website Login

After the upgrade, all old-version ABIT apps are not accessible now. Please delete your previous app on your mobile phone and download the newest version on our webiste.
There are some users that mistakenly downloaded the old versions and this is probably because their mobile browser has the cache of history download record. So please clear your mobile browser data before download via the link.
If you are Android user, we recommend you to download our app from Google Play, which will be more stable and smooth.
For website, if you have problem with login, please try clearing your browser history and then login again.
ABC Lucky Draw Phase III has started
We believe that many of you have noticed that our platform token is going to be launch soon. Our platform token, ABIT Token, also known as AB, is fully distributed via the ABC Lucky Draw (details can be found on official website). Good news is that the first 2 phases of ABC Lucky Draw were all sold out in advance. There are 2 phases left and phase III is ongoing now. Users can use ABC ticket to join the ABC Lucky Draw to earn AB. AB will be officially listed on ABIT for trading from mid of June.
ABC Instant Purchase window is opened
Many users asked about how to get ABC first to join the ABC Lucky Draw. Now, the window of ABC Instant Purchase is opened on our website. You can get your ABC ticket directly from our official website with more ease and convenience.
* ABIT Token is not supported in USA and other prohibited jurisdictions that have relevant legal restrictions on cryptocurrency trading. If you are from USA or any other restricted regions, you must not purchase ABC, participate in ABC lucky draw or trade AB.
Launch of On-chain Data Analytics Function
An intelligent on-chain data analytics system has been integrated to the trading page of ABIT. The system provides powerful on-chain data tracking of mainstream cryptocurrencies and presents its objective analysis visually to the audience. Based on the objective on-chain metrics and actionable signals, investors can get a more comprehensive understanding on the real time state of an asset so that they can make a smarter trading decision.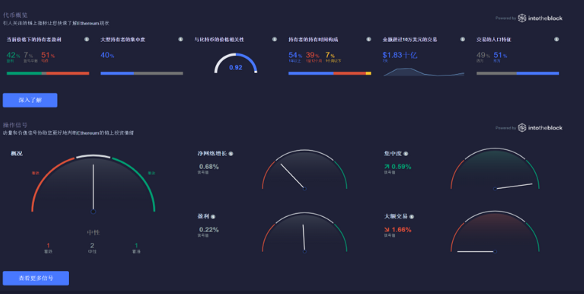 More updates are coming soon. Please stay tuned for good news. We are sincerely grateful for your long time support.
ABIT Official
2020.05.16